Welcome once again, faithful lot, to the third annual Up to the Minute Awards! As in years past, this feature is running in conjunction with a number of other metal and rock blogs whom you can find listed at the end of the ceremonies. With that, let's can the pomp and circumstance and get on with it...



Metal Album of the Year:




Enslaved - Axioma Ethica Odini

Other Metal and Heavy Favorites of 2010:




Killing Joke - Absolute Dissent
BXI - s/t EP
Deftones - Diamond Eyes
Rosetta - Determinism of Reality
Ihsahn - After
Iron Maiden - The Final Frontier
Kylesa - Spiral Shadow
Sigh - Scenes From Hell
Fear Factory - Mechanize
Dio - Dio at Donington UK: Live 1983 and 1987
Accept - Blood of the Nations
Slough Feg - Animal Spirit
Danzig - Deth Red Sabaoth
Filter - The Trouble With Angels
Exodus - Exhibit B: The Human Condition
Heathen - Evolution By Chaos

Mouth of the Architect - The Violence Beneath EP
The Ocean - Heliocentric / Anthropocentric
Ratt - Infestation
The Absence - Enemy Unbound
Keep of Kalessin - Reptilian
Halford - IV: Made of Metal
Ufomammut - Eve
Finntroll - Nifelvind
Zuul - Out of Time
Jon Oliva's Pain - Festival
Dillinger Escape Plan - Option Paralysis
Overkill - Ironbound
Armored Saint - La Raza
Grave - Burial Ground
October File - Our Souls to You
Raven - Walk Through Fire
Dommin - Love is Gone


Favorite Non-Metal Albums:




Devo - Something for Everybody
Jimi Hendrix - Valleys of Neptune
Daft Punk - Tron: Legacy soundtrack
Mini Mansions - s/t
The Memorials - s/t
Gorillaz - Plastic Beach
Microtia - Spacemaker
Heart - Red Velvet Car
Medicine Lake - s/t EP


Guitar Rock Album That Didn't Wank:




Paul Gilbert - Fuzz Universe


Worth the Return Trip: Reissue Heaven:




Poobah - Let Me In
Iggy and the Stooges - Raw Power
Neurosis - Enemy of the Sun
Jimi Hendrix - Blues
Jimi Hendrix - First Rays of the New Rising Sun
Bruce Springsteen - The Promise
Blind Illusion - The Sane Asylum
The Rolling Stones - Exile on Main St.
Earth - A Bureaucratic Desire for Extra Capsular Extraction
Twisted Sister - Club Daze Vol. 1: The Studio Sessions


Thanks, But No Thanks:



Ozzy Osbourne - Scream
Beatallica - Masterful Mystery Tour


Would'a Been Great Minus the Trendy Bonus Re-Recordings:



Lillian Axe - Deep Red Shadows


Because There Was No Original AC/DC Album in 2010:



Airbourne - No Guts. No Glory.
Krokus - Hoodoo


Bringin' the Anvil Metal Feelgood Story of 2010:



Accept


The Undying Obsession Spin From Yesteryear:




Beach Boys - Pet Sounds


Favorite Music DVDs:




I Need That Record! The Death (Or Possible Survival) of the Independent Record Store
Jane's Addiction - Live Voodoo
Rockpalast Hard Rock Legends Vol. 2: Michael Schenker Group
VH1 Classic Albums: Rush - 2112 and Moving Pictures
Frank Zappa - The Torture Never Stops
Heaven and Hell - Neon Nights: Live in Europe
Megadeth - Rust in Peace Live
The Rolling Stones - Ladies and Gentlemen
Electric Light Orchstra - The Early Years
Suicidal Tendencies - Live at the Olympic Auditorium


Most Hardcore Metal Event Of The Year (Forget Terror or Full Blown Chaos):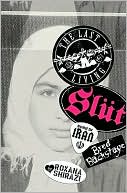 The Last Living Slut: Born in Iran, Bred Backstage by Roxana Shirazi


Most Intense Live Performance:



A Storm of Light


Most Un-Metal Moment:



MTV relegating Headbangers Ball to an hour at 3:00 am on Mondays


In Memorium:



Ronnie James Dio



Peter Steele


Creepiest Concept For Film:




Frozen


Most Welcome Franchise Reboot:




Tron: Legacy


Red-Hot Popcorn Film That Didn't Need 3-D To Be A Spectacle:



Inception


Still Sicko After All These Years:



Silent Night, Deadly Night


Best Coffee Ray Tried in 2010 That Kept Him Going:



Mickey's "Really Swell" Coffee


Malcolm McDowell Favors It And So Does Ray:



PG Tips


Best Name For a Microbrew Ale:



Raging Bitch by Flying Dog Brewery


Twilight Zone Award:



The entire 2010 NFL season


Slowly Cleaning Up His Image and Now the Toughest Meathead in Football:



As the majority of the NFL defensive squads have seen fit to mete out their own form of justice, give Big Ben tremendous credit for taking it all like a man and playing solid football on a broken ankle and twice-broken nose. No Brady Rule for this guy...


This May Be a Generation Gap Thing, But Is This Shit Really That Hip?



Jersey Shore. All they need is their own action figures and line of canned tan spray. Ridiculous.


The Fix Is In (Or the Bull-shit! Bull-shit! Award):


Sarah Palin shamelessly using her daughter as a pawn and her political buddies for an unjustified defeat of Brandy. Thank God Jennifer won DWTS.


The Only Reality Show That Matters:



Survivor


Yet Another Reason The United States Is Hated By The Rest Of The World:



Snuggies


Cue Up The Beatles' "Yesterday"



The Double L


Are We Not Men? Nuh-Uh:



Metros and their lame-ass faux hawks


And You Think Your Job Sucks:



President Obama


Because He Can, Obviously:



The Hef Gets Engaged


Returning Champ as Still the Hottest Celeb in Hollywood:



Jane Seymour. Rowrrrrr...



Please also visit these fine bloggers for their year-end lists and specials:


All Metal Resource — http://allmetalresource.com/


Bring Back Glam — http://bringbackglam.squarespace.com/


Hair Metal Mansion — http://hairbangersradio.ning.com/


Hard Rock Hideout — http://hardrockhideout.com/


Heavy Metal Addiction — http://heavymetaladdiction.com


Heavy Metal Time Machine — http://metalmark.blogspot.com/


Imagine Echoes — http://www.imagineechoes.com/


Metal Excess — http://metalexcess.com/


Metal Odyssey — http://metalodyssey.wordpress.com/


The Ripple Effect — http://www.ripplemusic.blogspot.com/


Hard Rock Nights — http://hardrocknights.wordpress.com/


Layla's Classic Rock — http://laylasclassicrock.blogspot.com/